Young players can sometimes struggle to handle the different highs and lows that come part and parcel of competition. Win or lose, players need to know how to cope with what happens after the full-time whistle.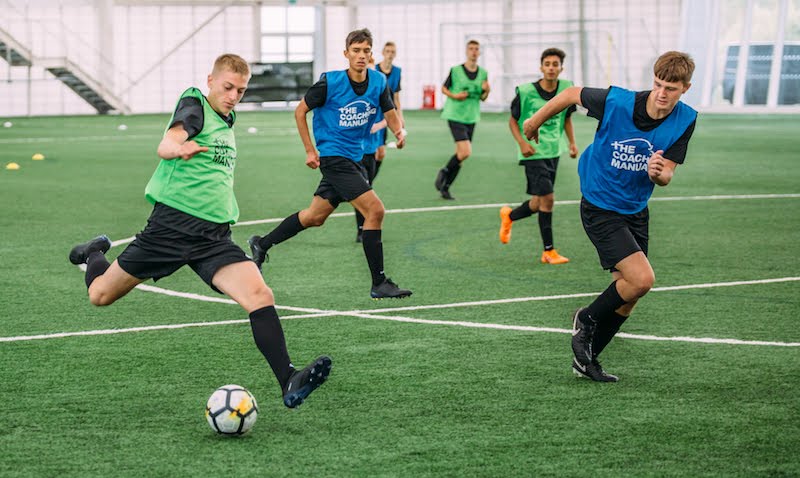 1. Learning to win in the right way
Teaching your players to be humble and dignified when they are victorious is equally as important as behaving in the right way when your team has lost.
Players and supporters will celebrate whenever they win a game but its also about remembering not to rub it in the faces of the losing team. A lot of it ties in with engraining into your players that they should be respectful of their opposition in victory or defeat.
2. Helping players cope with a loss
The important thing for coaches and parents to do, when young players experince a loss, is to teach them how to deal with the frustration and sometimes even anger in a respectful and dignified way.
A good thing to teach them is to make a point of always shaking hands with all the opposition players and their respective managers after the game, despite the nature of the defeat.
3. Winning can have different definitions
Winning is a matter of perspective, it can mean many things. Battling to the final whistle despite the end result, never giving up when everything is going against you or simply acting in the right way when others around you are not.
Sometimes these can feel just as good as winning a game outright, because as much as you want to encourage your players to try their best to win every game, its important to consistently encourage your players to behave in the right way.
4. Understanding that the result does matter
The result of any game that your players are involved in does matter, despite the nature of it. Sometimes as a coach if the team has lost it feels right to tell young players that the result doesn't matter, however this can send out mixed messages.
Every game that a team or individual plays in can teach them something new or reinforce something they've already learned. So, even if the team has been well beaten, they should be made aware of what the mistakes were so they can learn from them in the future.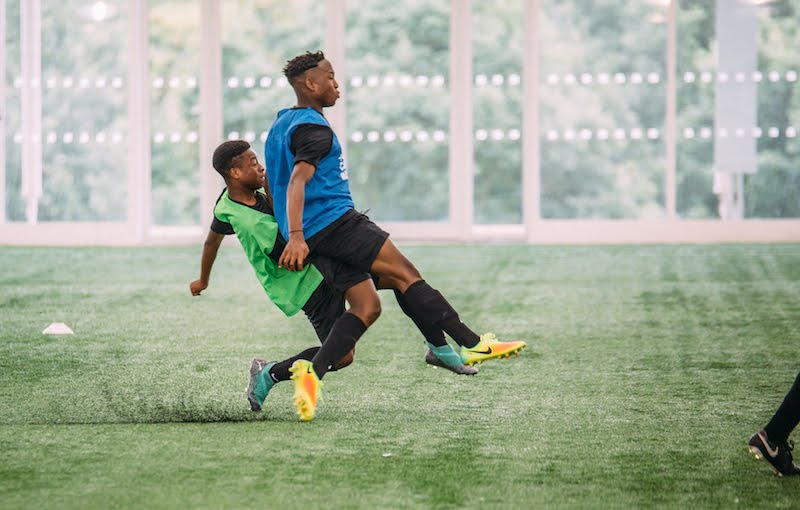 5. Not every result reflects a coach's ability
In coaching its useful to understand that if your team loses a few games it doesn't make you a bad coach and likewise if your team goes on a good run of form it doesn't make you a brilliant coach. This is especially true with younger age groups, where many external factorsr can influence performance.
If coaches can live by this and take their team's losses and victories in their stride then they should be able to develop their players considerably.
6. Measure of Development
As a coach, if you are reviewing the teams overall performance, it is worth looking at what the team was like when you took over in comparison to what it looks like now. How have the players improved? Has the league position improved? Is the style of play starting to match your philosophy? etc.
If you can answer some of these questions and forget about the results in between then it acts as an effective measure of development. If you feel your team has developed, sometimes a loss doesn't feel as bad in the grand scheme of things.
7. Recognising the level you are at
Looking at coaches at the highest level for inspiration is all well and good, but if you start to try and imitate their behaviours in your own technical area, it can cause problems. Recognise the level you are coaching at – If someone like Jose Mourinho has one bad result it puts pressure on his job.
Whereas, if you lose a game, your job is almost definitely secure. Furthermore, your behaviour and attitudes towards the result of a match should be relative to the level you are at and should be very different to that of coaches who's career can depend on a single result.
8. Young players mimic adults
If your team wins or loses it should have an effect on you given the time and emotion who have invested into helping the players, however the way in which you act after the final whistle is very important.
In most cases young players look up to their elders and will mirror what they do, so if they see their coach screaming and shouting at the referee due to a poor decision the players are likely to do something similar in the future.
It's all about the coaches and parents focusing on things they are in control of, filtering their emotions and setting a good example.
9. No matter the result, encourage them to move on quickly
Once the final whistle has blown and you've explained the positives and negatives of the performance, it's really important that the final words from the coach are positive. Encourage your players to go and enjoy the rest of their weekend. Dwelling on results in the grassroots game is counter-productive.